Cycling for wheels for Nathan
A while ago, Josh Wheeler asked me if I wanted to cycle the length of the country with him. Given I hadn't been on a push bike since I was about 15, some 40 plus years ago, I said no; obviously I didn't put it as nicely as that!
However, no is a very easy answer to give and after some more serious thought I decided to give it a go. What's the worst that could happen right?
On the 2nd of February we will start cycling down 90 Mile beach the start of the Aotearoa Cycle Trail. The full trail takes people around 30 days to complete at an average of 100 km/day.
Since I assume we are not going to enjoy ourselves, we decided to try and at least make the trip worthwhile. To that end, we are going to try and raise funds for an inspiring young man who has cerebral palsy. Nathan Tamihana is totally reliant on others for all the everyday tasks we take for granted and he requires a vehicle of his own to get a small amount of independence to help him achieve his future goals.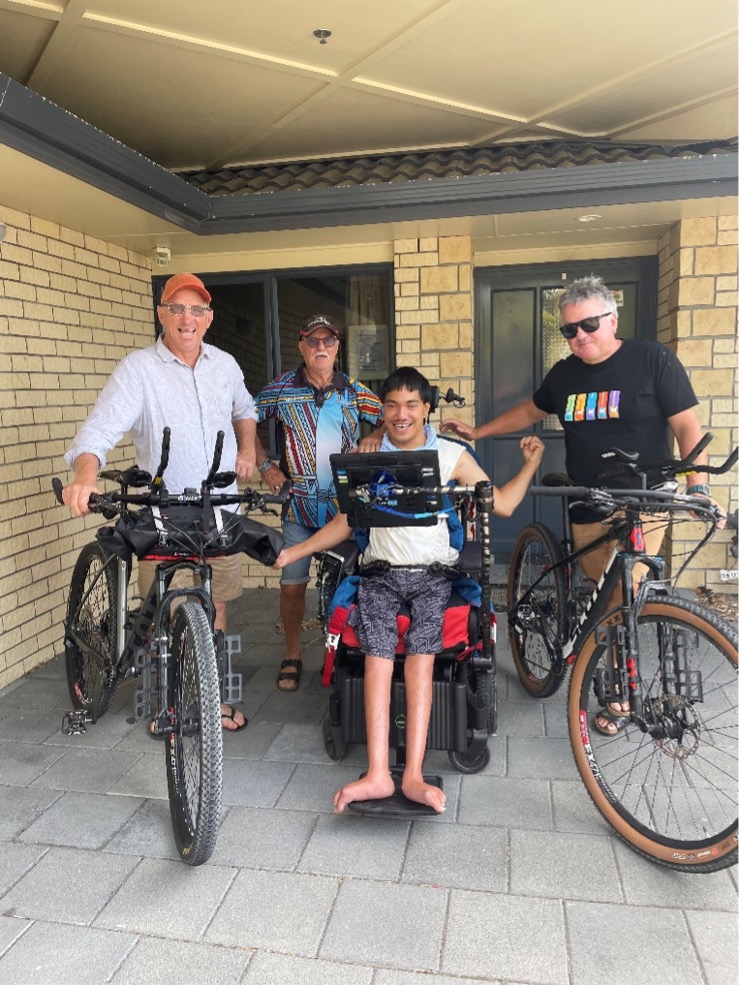 Pictured: Nick, Rod (support vehicle driver and cook) Nathan, and Josh.
Our goal is $40,000 to get a specially fitted out van, and to that end, we require your help and support.
Donations can be given in a couple of ways:
You can follow our progress (or lack thereof), live on touraotearoa2022.maprogress.com. We should come up as Nick and Josh.
Cheers, Nick.